Dance Journey, a gathering of dancers and musicians and soul seekers!
Here is one of the flyers that Lou Anne Heth (then Heth-Carson) and I put out. This was when we moved to 171 Cedar Arts in Corning, in the second floor ballroom.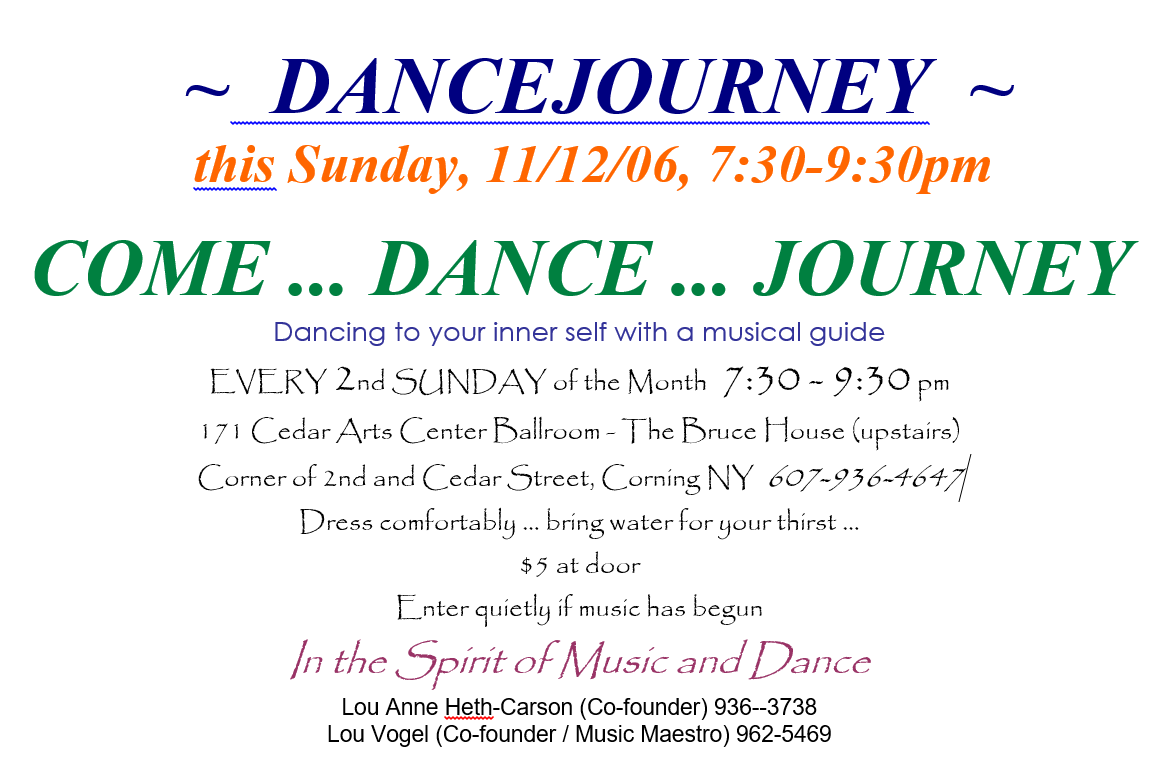 And here are pictures that I took after Lou Anne and I set everything up at the Caton Grange, where most of the events took place. I never wanted cameras during the event, because it would alter the flow. We certainly got some high energy swirling up and up!
Such a funky old place, on a picturesque corner at the bottom of the hill, in the village of Caton.
Still daylight, and we are ready to dance! Every two weeks.
Getting ready for a Dance Journey, Lou Anne and I