Such a beautiful CD cover painting by David Higgins, check out his work!
Recorded by Bill Groome at his studio in Corning.
Sue Spencer, playing djembe and other percussion.
And laying down a solid Mother Earth groove :)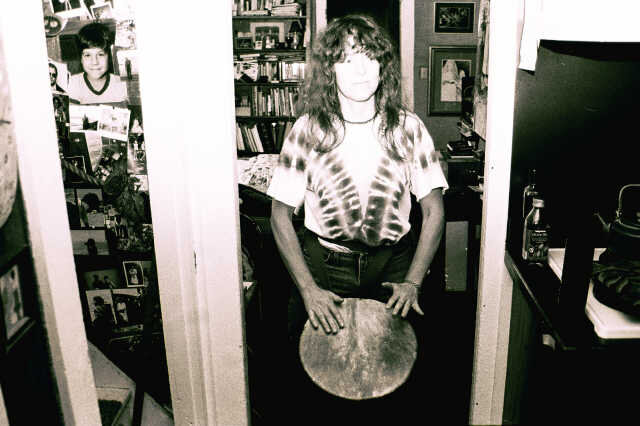 Rick Biesantz and his silly, punny self, and various instruments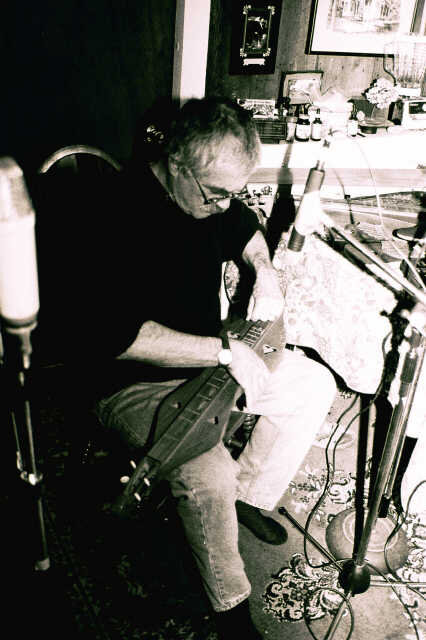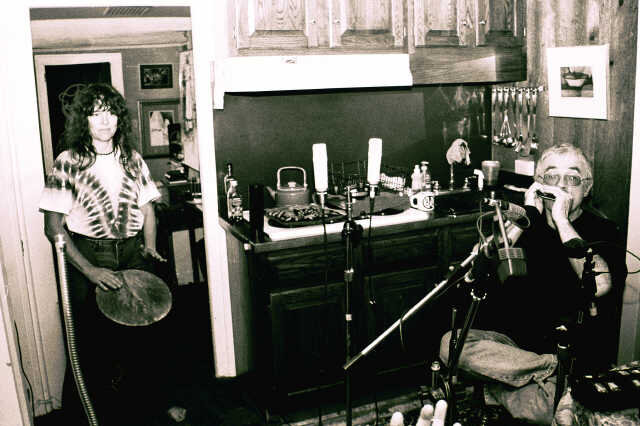 I remember that I made up the tune Midsummer Nights a week or so before we recorded, I'm still playing that today. Rick named most of the tunes.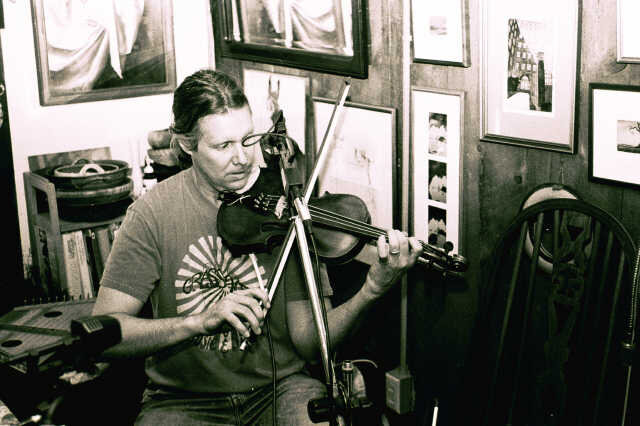 We had fun!
Gary Kline played with us on the album too, I don't have any pictures of him. And Mark McCarty was an original member and then Jack Rubin (Star) and Jennifer Johnson were in various incarnations.
Love this gong, got it from Tom at Toko Imports; it can play a melody if you approach it right.